Work With Gina – 90 Day TB – Build Your Tribe
Build Your Tribe
with Social Networking
and Gina Carr
Passionate People Building Powerful Tribes
"If you want to go fast, go alone.
If you want to go far, go together."
~ Old African Proverb
Social Networks are your windows to the world.
| | |
| --- | --- |
| | Are you connecting with your prospects and existing customers? |
| | Are you making it easy for your raving fans to tell their friends about you? |
| | Have you figured out how to turn your social media investment into REAL dollars? |
Join me so that you can leverage Social Media Marketing
for more profits, publicity and success.
"Do what you believe in.
Paint a picture of the future.
Go there. People will follow.

~ Seth Godin, Tribes
– We Need You to Lead Us
New York Times Best-Selling Author
Dear Business Owner,
Do you want to know how to use these tools to build your tribe?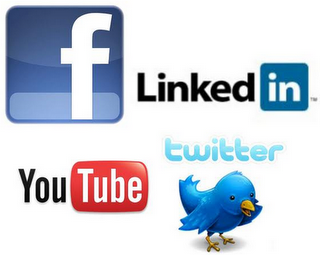 You know you need to be using social media but you just don't know where to start.It all seems so overwhelming and like it can be a big waste of time!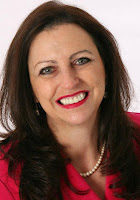 I can help.
Over the years, I've helped frustrated business owners – just like you – learn how to get results with social media – real bottom line results.
Social media marketing can be a huge waste of time if you don't know what you are doing.I can help you save time and avoid costly mistakes by helping you prioritize your activities and teaching you powerful time-saving tools.
I'll show you how to turn your friends, fans, and followers into raving fans and dollar signs.
I've invested thousands of hours testing new strategies and tools.I can help you get quickly up to speed and focus your efforts on those activities that will produce the best results the fastest.
~Gina Carr
| | |
| --- | --- |
| "Gina and her team serve as the mastermind behind my social media presence. She has been instrumental in driving my book (Creating Personal Presence: Look, Talk, Think, and Act Like a Leader) to the top of the Amazon Bestseller charts in several categories, with a #1, #3, and #12 ranking in Business Books overall. She understands the marketing goal, collaborates on the specific plan to achieve it, and then takes the initiative to execute on her own. Highly detailed, focused, committed. In short, she works to achieve results as if she owns your company!" | |
~ Dianna Booher, CSP, CPAE,
CEO – Booher Consultants
Hall of Fame Speaker
Author of 46 books, published in over 20 countries
Are you ready to harness the power
of social networks to build your tribe?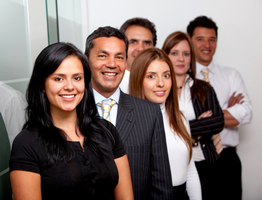 Are you ready to learn the basic action steps needed to reach your prospects and connect with your customers through social media?
| | |
| --- | --- |
| "Gina pursues, directs and implements superior social media strategies and tactics. She is a driver of best-approach tactics that leverage successes within the niches and forums needed to drive results. Gina assumes responsibility for mentoring and teaching and creates additional opportunities that will "reach" key audiences. Most important, Gina is ahead of the curve with timelines, attention to details, setting priorities and defining new strategies to consider. Her professionalism is second to none. The success of my book launch speaks to her commitment, drive and determination in her support!" | |
~ Deb Spicer, Author, Speaker, Consultant
CEO, Quantum Level Success
Marketing Maven Gina Carr will take you, step by step, as you learn about how social media can work for you.
In this 3 month intensive personalized program, Gina will guide you through the process of:
determining how social media marketing fits into your overall business strategy

learning about the various social media networks and determining which one is best for your business goals

integrating your existing online and traditional marketing activities so that your efforts are magnified through synergy
Gina will lead you through the process of learning to gain new followers, get more traffic and make more sales using the incredibly viral power of social media.
Together, we will focus on the basics of social media marketing in order to maximize your return on investment of time, money, and effort.
Gina will share her critical time-saving tools that will make you look like a social media genius in weeks instead of years.
Social Media Action Steps
Every week, Gina will record a 5-10 minute video that will focus on specific social media skills.These videos will be visual, step-by-step and easy to follow.
Personalized Training Calls
During the first 4 weeks, Gina will spend 1-1.5 hours on the phone with you working with you on your specific social media skills. Although there will be a specific agenda with learning objectives, Gina will customize each session to focus on specific challenges or goals that you have.
During the remaining 8 weeks, Gina will work with you every other week in intensive sessions to review what you have accomplished and to add onto your knowledge base.By spreading these calls out a bit, you are able to try out your new skills and get valuable feedback about what you might do differently to get better results.
Save Time, Avoid Mistakes
Because of her extensive knowledge of all of the social media platforms – Facebook, Linkedin, Twitter, Youtube, Google+ – and tools – Hootsuite, Buffer, Klout, SocialOomph and more – Gina can guide you through the social networking maze easily and efficiently saving you thousands of hours in learning time and helping you avoid costly mistakes.
| | |
| --- | --- |
| "Gina has an outstanding eye for SEO and social media marketing. Anyone who uses her services will get someone who examines every detail, and, as a result, makes you better." | |
~ Sheldon Senek, Executive Vice President,
Eagles TalentSpeakers Bureau
Please send an email to inquire about
rates & schedules.