By Gina Carr with Comments 16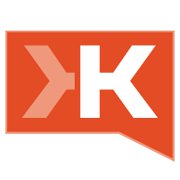 People often ask me:  "Gina, what does Klout count when they compute my Klout score?"
Great question.  I help a lot of clients with this issue when I work with them to improve their Klout
scores and social scores.
Here are the networks that Klout actually counts at this time when computing your Klout score.
Twitter – RT's and replies to you count more than simple broadcast tweets from you.
Facebook – Your Personal Profile counts but not your Facebook Page and not groups.
******** Update:  As of July 2011, Klout DOES count your Facebook Page OR your Personal Profile, not both.
Linkedin – posts and public group activity counts.  Linkedin counts but not as much as the others.
Google+ – Public posts count – comments, reshares, +1
Foursquare –  Todo's and Tips – Done
The exact formula is unknown as their algorithm is proprietary.
Although Klout allows you to connect other social networks, they aren't tabulated as part of the score yet.
Related articles

Gina Carr works with business leaders who want to get more great reviews and fewer bad ones. A serial entrepreneur and business growth expert, she has an MBA from the Harvard Business School and an engineering degree from Georgia Tech. Gina is the co-author of the McGraw-Hill book, Klout Matters - How to Engage Customers, Increase Digital Influence, and Raise Your Klout Score for Success. Schedule a free strategy session today to learn easy ways for you to get more great reviews ... and, more great customers! www.ginacarr.com/strategy-session.

Latest posts by Gina Carr (see all)
Filed Under: Klout
Comments (16)