Webinar (Discount Pricing for WOAMTEC, Social Buzz Club & Friends of Gina)
This fast-paced webinar is now recorded.
When you register below you will receive immediate access.
Turning Your Online & Offline Networking Into Real Dollar$
Do you love connecting with people online and off but feel like you are sometimes spinning your wheels? Do you wish you could figure out how to turn all this networking into real money? Wish you knew some easy, efficient ways to follow up with the people you meet?
I know it can be frustrating. You go to events, meet awesome people, but you just don't turn these connections into dollars. With limited time, money, and energy, how do you produce tangible results?
Do you find that you just aren't winning the "numbers game?"
If so, then this virtual presentation is for you.
It's all about how to turn those offline and online relationships into real dollars so that you can build your business, have more fun, and help more people.
Isn't that what you really want to do?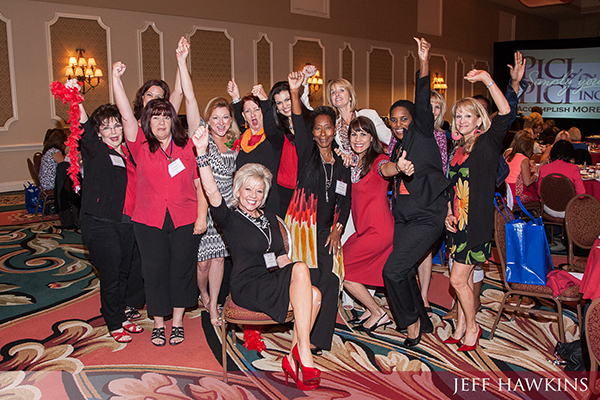 Only $27 – Special Discount Pricing for WOAMTEC and Social Buzz Club.
In online and offline networking, it's the relationships that matter. And, the stronger you can build those relationships, the better.
Throughout my life, I've powerful business relationships. Relationships that helped me launch several businesses. Relationships that have turned into powerful business and personal friendships. Relationships that have generated lots of money.
Many of those relationships came from in-person, face-to-face events. In recent years, I've built strong relationships with people I've met in Facebook, Twitter, Linkedin, and Google+.
As an accomplished networker, I've learned some strategies, tips, and tools that help me build stronger relationships faster.
In short, I've learned how to build a powerful tribe of raving fans. Now, I want to help others by sharing my knowledge in these areas.

Join me for a virtual presentation that's all about building your powerful tribe by maximizing your offline and online relationships.
Whether you are an extrovert who can talk to a salt shaker or an introvert who'd rather sit home enjoying good book, these tips will help you be a more powerful networker.
As with all my presentations, I'll be sharing real-world examples. The benefit of this is that you can see real life examples of how others are doing things the right way.
In this content-rich virtual presentation, you'll master how to:
Break down your events into three distinct phases – each of which requires different tactics and tools,
Reach out to people and strengthen relationships – whether you have actually met the person or not,
Make sure you come back from the event feeling like a winner,
Have the right mindset for success,
Employ powerful strategies and tools that will make your efforts more productive,
Evaluate your efforts to determine ways you can improve and increase your influence,
Connect with people in a way that makes them WANT to get to know you better,
When we are done, you will have a new level of confidence about how to build business relationships like a master.


This virtual presentation is fast-paced and filled with fabulous content – secrets I've learned over the years and now want to share with you.
So you can focus on the content, I will send you the notes after the class. Notes filled with links to any tools and resources that I share with you during the class. This way, you can sit back and enjoy the class knowing you will get all the notes later.

This one hour virtual presentation will be delivered live on Monday, February 24 at 1 pm ET.
I hope I will see YOU there!
Gina
P.S.  Don't worry if you can't make the LIVE event.  I'll be recording it.  You'll get the recording, my notes, and the slides within 24 hours of the event.
Only $27 – Special Discount Pricing for WOAMTEC and Social Buzz Club.
Thanks to our sponsors WOAMTEC and Social Buzz Club for making this virtual presentation possible.  These are great places to network offline and online!


Only $27 – Special Discount Pricing for WOAMTEC and Social Buzz Club.
About Gina Carr…
Gina Carr is an Entrepreneur, Speaker and Marketing Consultant who works with CEOs and Thought Leaders to leverage social media marketing for publicity, profits and success.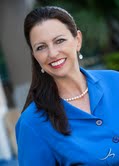 Combining her street-smarts learned as a publisher and small business owner with her book-smarts learned at theHarvard Business School (MBA 1990) and Georgia Tech (BIE 1984), Gina helps business owners turn great ideas into profitable money-making machines.
She offers one-on-one consulting, group coaching and customized products and services.
Known around the world as The Tribe Builder, Gina helps passionate people build powerful tribes of raving fans for their business or non-profit.
Gina is the Dean of the Social Buzz University, the educational arm of Social Buzz Club.  She is a long-time member and ambassador of the Dr. Phillips (Orlando) chapter of WOAMTEC.  She serves on the board of the WOAMTEC Foundation which helps children in foster care.
For decades, Gina has been a voice for the voiceless – homeless pets.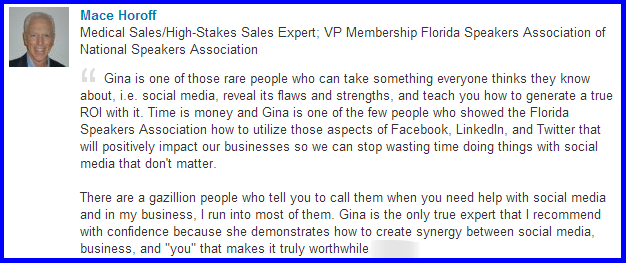 Only $27 – Special Discount Pricing for WOAMTEC and Social Buzz Club.