All Entries Tagged With: "Authors"

Accepting Bitcoin can be a competitive advantage for authors, consultants, and online marketers. It is free and easy to do.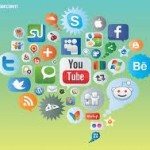 In order to get traffic to the blog where you can share your thoughts, build your community, and offer your products and services, you need to amplify your content through social networks, bookmarks, and other platforms.