By Gina Carr with Comments 3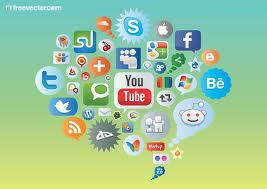 A friend recently asked me:  "Which are the "absolute must" social media platforms that professional speakers in 2013 should participate in? And, what would be on the list of "nice to be on?""
I put together a few quick lists based on what is working for my clients and what I see being important for 2013.
I recommend that speakers start with a blog as the foundation for sharing their intellectual property.  This blog can be text, audio, video, or photo based.  The best blogs incorporate a variety of media.  For speakers, text and video are particularly important.
In order to get traffic to the blog where you can share your thoughts, build your community, and offer your products and services, you need to amplify your content through social networks, bookmarks, and other platforms.  These sites produce great results for my clients.
Absolute Musts:
* Ideally, speakers will have their own group on either Linkedin or Facebook.
Nice to Be On:
Collaborative Networks:  (Great places to get your content shared.)
Social Bookmarks: 
AUTHOR – special sites:

What is your MUST HAVE social platform?  Where do you get the most return on your investment of time, energy, or money?
I'd love to see your comments below.
If you need help with getting traffic to your blog or website, get in touch with me.  My team manages the marketing for several speakers and trains speakers how to use social media marketing to produce the greatest results in the least amount of time.
Filed Under: social media • Social Networking Strategies
Comments (3)