By Gina Carr with Comments 5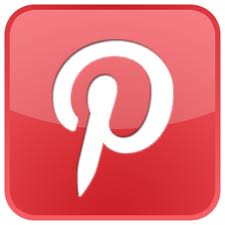 Did you know that …
Buyers coming from Pinterest are spending 10% more than the ones coming from other networks?*
Pinterest Users are nearly twice as likely to purchase than Facebook users?*
Pinterest is driving more online sales than any other network?
As a WOAMTEC member, you have the opportunity to learn from a top marketing authority on this powerful social network, Monica McPherrin.
This engaging webinar will reveal:
What is Pinterest all about?
What it means to your business
How you can use Pinterest to promote your products/services
Get Pinning – What to Pin and when to Pin it
Pinning for business – Tips & Tricks
Promote on Pinterest – Pin it to Win it & Photo Contests
Pin Etiquette How to embed a pin on your blog
How to check if your website/blog has been pinned
Other Pinterest resources
Monica McPherrin is a Social Media Manager & Consultant who works with solopreneurs & small business owners to help them expand their marketing to the web, create an online presence, build their lists & increase sales using social media.
Based in Atlanta, she is a real life mom and a foster mom for homeless dogs for Angels Among Us Pet Rescue.
Hosted by Gina Carr, Ambassador for the Dr. Phillips (Orlando) Chapter
Get the recording and related links now!
Ten percent of all profits will go to the WOAMTEC Foundation.

Gina Carr works with business leaders who want to get more great reviews and fewer bad ones. A serial entrepreneur and business growth expert, she has an MBA from the Harvard Business School and an engineering degree from Georgia Tech. Gina is the co-author of the McGraw-Hill book, Klout Matters - How to Engage Customers, Increase Digital Influence, and Raise Your Klout Score for Success. Schedule a free strategy session today to learn easy ways for you to get more great reviews ... and, more great customers! www.ginacarr.com/strategy-session.

Latest posts by Gina Carr (see all)
Filed Under: social media • Social Networking Strategies • Training
Comments (5)