Get the answers you need to build your business — now! Ends Friday, Oct 16 or When Full
Want to do business – or more business – around the world – or, even just around your neighborhood?
I know how and I can help you.
I have a lot of experience helping people get more business, often through the use of social media and digital marketing.
Let me help you build your tribe of raving fans.
I want to help FIVE highly motivated entrepreneurs – or wanna be entrepreneurs – finish the year strong and reach their goals.
I usually charge $400 for an hour of personal brainstorming sessions like this.
For a limited time, I am offering an Oktoberfest special of $100 for 30 minutes (or, 3 sessions at $75 each).
That is a huge savings off my regular price. And, I've never offered 30 minute sessions before.
I've never made an offer like this before. Why am I doing it now? Good question.
You see, I was just at my 25th reunion from alma mater, Harvard Business School. All I kept hearing was "give back, give back."
So I'm giving back with a special offer. I want to share what I have learned over 20 years as an entrepreneur with more people so that they can achieve financial and personal freedom – so that they can get set for their own World Tour – or, whatever big audacious goal they set for themselves."
Because of schedule limitations, I only have a few of these spots available.
This is a complete "no brainer."
Here's the deal: You are going to get 30 minutes, alone with me in my webinar room or over the phone, laser focused on YOUR needs, for just $100.
That's 30 minutes obsessed about you and your business.
This offer ends Friday, October 16 or as soon as the spots fill.
So, click here and grab yours. As soon as you pay, you will be directed to a page where you can schedule your phone or video call.
Special Oktoberfest Pricing!
Note: A Paypal account is NOT required to place your order. To pay by credit card, click on the link under the pay by PayPal option as shown below:

Got a new idea for a business? Need a jump start to your marketing efforts? Want to bounce some ideas by a Harvard MBA who has lots of "been there, done that" experience?
As a serial entrepreneur, I have started and run many businesses over the years – a real estate brokerage, mortgage brokerage, business brokerage, TV show, and a franchised chain of community magazines.
I have worked with large and small businesses – and non-profit organizations – to help solve all sorts of problems – product marketing – especially book and speaker marketing, online reviews for your business, driving traffic to websites, and more.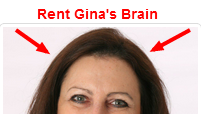 A transformative session with me — done on the phone or via video call at a time that is convenient for you — can help with your most burning business problems. I'll even record our conversation on an MP3 or MP4 and send it to you right after our call, so you don't have to take feverish notes to glean every bit of value from all you'll get in our precious session.
If you buy a package, you can break them up or use them all together to tackle a big issue or to set a marketing strategy.
So, click the link below to sign up for a transformative session of me answering your questions, giving you my insights and providing clear strategies to overcome your most pressing business challenges.
Note: A Paypal account is NOT required to place your order. To pay by credit card, click on the link under the pay by PayPal option as shown below:

How do you know if this is right for you?
You get overwhelmed with all the marketing options available to you and can't seem to get any traction.
You know that you have a great message (product or service), but people just aren't hiring you (or buying your products and services).
You attend a new learning event and get even more confused about what you should be doing.
You don't have a system for tracking your activities to ensure success, so you waste your precious time.
You know that people love working with you, but you just don't get many good reviews or recommendations.
This is an intense, focused business building coaching/training/mentoring session that will enable you to get focused so that you can make the money you need to achieve your financial and personal freedom.
I expect these sessions to fill up very quickly. Don't wait!
If you are ready to get your message, product, or service out into the world through the power of digital marketing, then this is your opportunity for a jumpstart!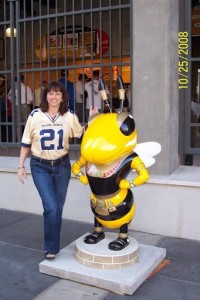 I love this time of year. I'm reminded of Georgia Tech football, walking amongst the rustling leaves at Harvard, and fall festivals in my hometown back in Georgia. Let's make this final quarter count big!
Sign up today and let's get our meeting scheduled fast. As soon as you pay, you'll go to my calendar where you can choose times that work for you.
Do you have a specific question? If so, send it to me at gina at ginacarr.com.
To your prosperity and freedom!
Gina
Note: A Paypal account is NOT required to place your order. To pay by credit card, click on the link under the pay by PayPal option as shown below:

*Business Building World Tour 2015 – If you'd like your business presented to global thought leaders – speakers, authors, consultants, CEOs – in Australia, Singapore, and Dubai, send an email to gina at ginacarr.com. Let's talk about this exciting opportunity.