By Gina Carr with Comments 0
This isn't about me. It's about YOU.
It starts with YOU. It ends with YOU.
Intrigued yet?
Branding expert and leading authority on the science of fascination, Sally Hogshead,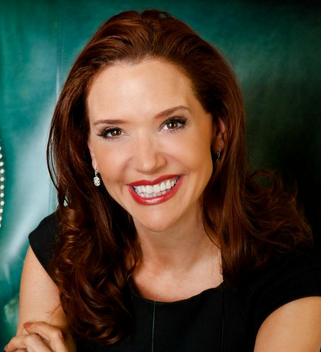 just launched her new book How the World Sees You on July 1.
It immediately soared to Number 1 on the Wall Street Journal's AND #2 on the New York Times' Best Seller lists. Wow!
I'm honored to have worked with her earlier this year in preparation for the launch.
To celebrate all of the new insights she's learned over the past decade of research, she has started Project Fascination, with a goal to show 100,000 people how their personalities add value.
To do this, she's given me a special code BL-ginacarr to give the first 100 people who use it to take her Fascination Advantage® assessment for free!
This has never been done before, and will only last until July 25!
And the best part is – they want this to be a chain reaction. So when you take the assessment using BL-ginacarr, you'll receive 100 assessments to share with your circle for free too!
That's $3700 of free market research at your fingertips!
So how do you take the assessment? Simple.
Go to www.bit.ly/htwsyou and use code BL-ginacarr.
Once you've taken the assessment, Sally's team will load 100 assessments into your new account. Rinse and repeat.
That's it.
Now you're ready to discover how your personality is custom built for certain situations, and which situations you should learn to avoid. And it only takes 5 minutes (you can even do it on your phone).
28 questions. 5 minutes. A whole new way to communicate.
Remember, the best way to empower someone is to show them their own highest value. Sally's goal together is to show people the very best of themselves – the qualities that makes them more successful, more authentic, and more fascinating.
Remember that your code will expire July 25. Don't let this $3700 value go to waste. Take the assessment today and encourage your friends and followers to do the same to do the same.
Your Fascination Advantage Report is the first big step into knowing how your personality can be heard and remembered in an overcrowded market. And sharing the assessment will help others do the same.
Find everything you need to put this knowledge into practice with your co-workers, close friends and significant other in Sally's new book, How the World Sees You.
In case you are wondering, my Fascination Archetype is "The Maestro" combining my Fascination Advantages of Passion and Power. My distinct value is my ability to deliver "Ambitious Ideas." This is known as my Fascination Anthem.
Here's the link to the Assessment: http://bit.ly/htwsyou
Here's my code: BL-ginacarr
It's only good until July 25.
Be sure to post your results in the comments below. I'd love to know what your Advantages and Anthems are.
And, be sure to check out Sally's book.  You will love it, too!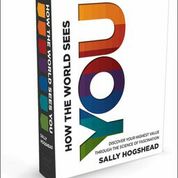 Gina Carr works with business leaders who want to get more great reviews and fewer bad ones. A serial entrepreneur and business growth expert, she has an MBA from the Harvard Business School and an engineering degree from Georgia Tech. Gina is the co-author of the McGraw-Hill book, Klout Matters - How to Engage Customers, Increase Digital Influence, and Raise Your Klout Score for Success. Schedule a free strategy session today to learn easy ways for you to get more great reviews ... and, more great customers! www.ginacarr.com/strategy-session.

Latest posts by Gina Carr (see all)
Filed Under: Social Networking Strategies
Comments (0)