By Gina Carr with Comments 3
Wondering what size is best for Linkedin graphics?  Oh…you didn't know that you could use graphics on Linkedin?  Well, you can!  The primary place to use graphics in Linkedin is in the corporate pages.
Here you go! Share it with friends and let me know how it works for you.
And…let's connect on Linkedin. My username is www.linkedin.com/in/ginacarr.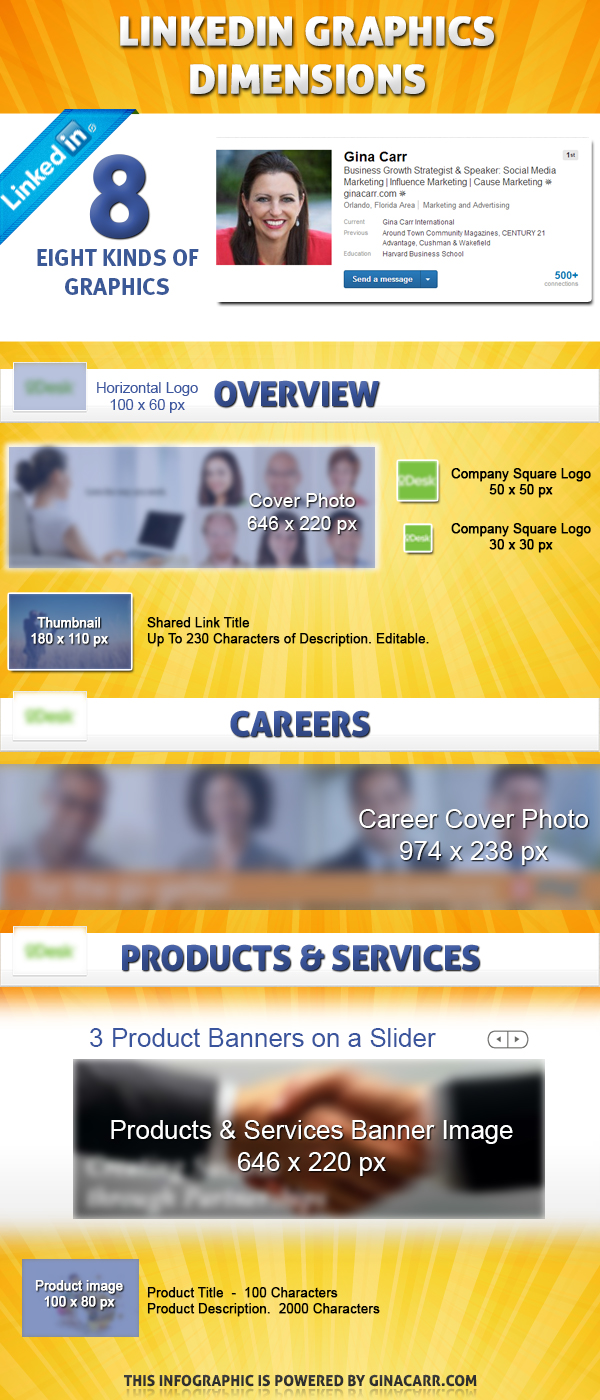 Related articles
Filed Under: social media • Social Networking Strategies
About the Author: Gina Carr is an Entrepreneur, Speaker and Marketing Consultant who works with CEOs and Thought Leaders to leverage social media marketing for more publicity, profits and success. Combining her street-smarts learned as a small business owner with her book-smarts learned at the Harvard Business School and Georgia Tech, Gina helps business owners turn great ideas into profitable money-making machines. Gina is known as The Tribe Builder - helping passionate people build powerful tribes of raving fans for their business or non-profit.