By Gina Carr with Comments 16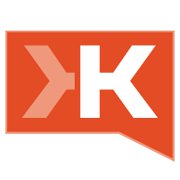 People often ask me:  "Gina, what does Klout count when they compute my Klout score?"
Great question.  I help a lot of clients with this issue when I work with them to improve their Klout
scores and social scores.
Here are the networks that Klout actually counts at this time when computing your Klout score.
Twitter – RT's and replies to you count more than simple broadcast tweets from you.
Facebook – Your Personal Profile counts but not your Facebook Page and not groups.
******** Update:  As of July 2011, Klout DOES count your Facebook Page OR your Personal Profile, not both.
Linkedin – posts and public group activity counts.  Linkedin counts but not as much as the others.
Google+ - Public posts count – comments, reshares, +1
Foursquare -  Todo's and Tips – Done
The exact formula is unknown as their algorithm is proprietary.
Although Klout allows you to connect other social networks, they aren't tabulated as part of the score yet.
Related articles
Filed Under: Klout
About the Author: Gina Carr is an Entrepreneur, Speaker and Marketing Consultant who works with CEOs and Thought Leaders to leverage social media marketing for more publicity, profits and success. Combining her street-smarts learned as a small business owner with her book-smarts learned at the Harvard Business School and Georgia Tech, Gina helps business owners turn great ideas into profitable money-making machines. Gina is known as The Tribe Builder - helping passionate people build powerful tribes of raving fans for their business or non-profit.