By Gina Carr with Comments 20
I've just returned from the Go Giver Retreat where I was introduced to a great new tool for tracking hashtag activity, Hashtracking.

Hashtracking enables you to see at a glance who participated in the chat, how many people were reached, who was retweeted the most and more.  Perhaps the best feature of this is the transcript feature that pulls every single tweet into a single document.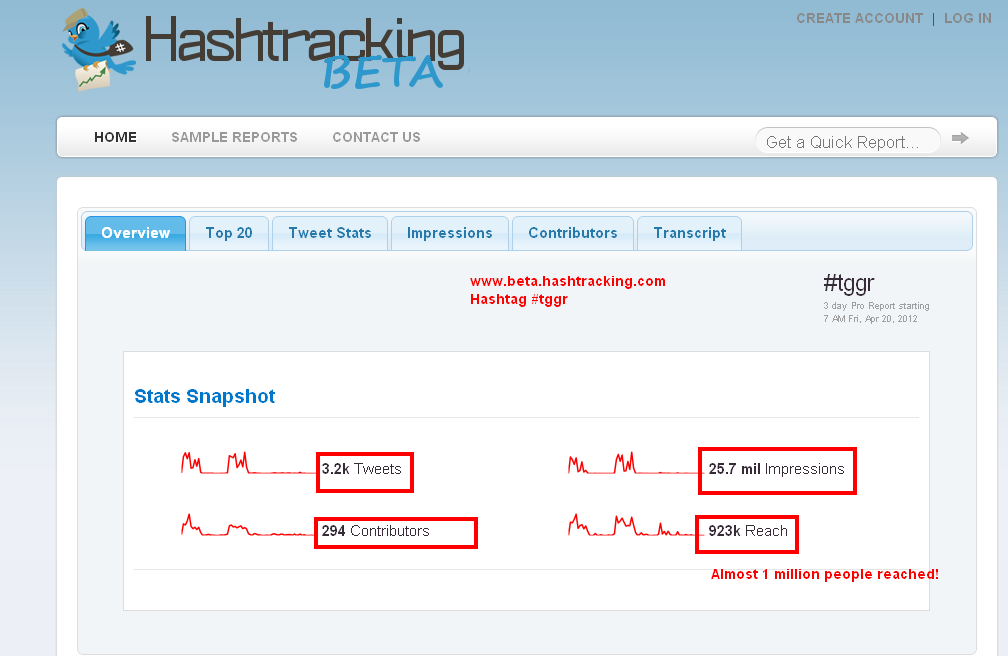 I also really like the Top 20 feature.   It allows you to see who had the most tweets, most reach, and most impressions.  This is very helpful information.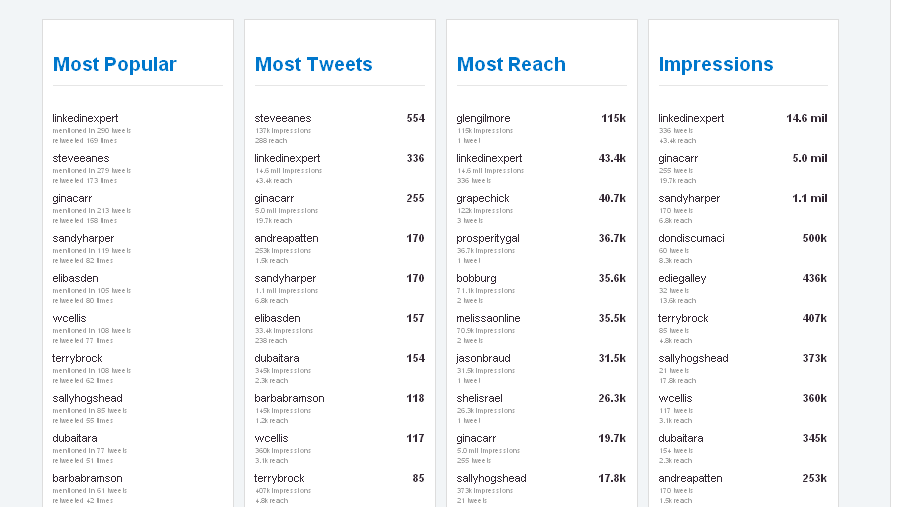 I'd like to give a very big thank you to Viveka von Rosen aka @Linkedinexpert for introducing me to this awesome tool.
Filed Under: Uncategorized
About the Author: Gina Carr is an Entrepreneur, Speaker and Marketing Consultant who works with CEOs and Thought Leaders to leverage social media marketing for more publicity, profits and success. Combining her street-smarts learned as a small business owner with her book-smarts learned at the Harvard Business School and Georgia Tech, Gina helps business owners turn great ideas into profitable money-making machines. Gina is known as The Tribe Builder - helping passionate people build powerful tribes of raving fans for their business or non-profit.